Team 6 : Host-pathogens interactions, inflammation and mucosal immunity
Team 6 leaders:
Pr. Antoine Roquilly
&
Dr. Jérémie Poschmann
Research program
Team 6 has a long-standing interest in understanding immune response to bacterial infections using a translational approach. Our scientific field covers most aspects of the host-pathogen relationships in both patients and animal models. Overall, our projects aim to better understand the acquired immunosuppression occurring after an acute inflammatory stress, with a focus on long-term alterations of mononuclear phagocytes and T cells. Our research is a hybrid approach based on hypothesis driven and discovery research. For this, we use state of the art "omics" approaches coupled to comprehensive bioinformatics to generate hypotheses, which we then test in animal models and patients cohorts. Concurrently, our team develops microbiological analyses to monitor adaptation of pathogens to host during acute inflammation.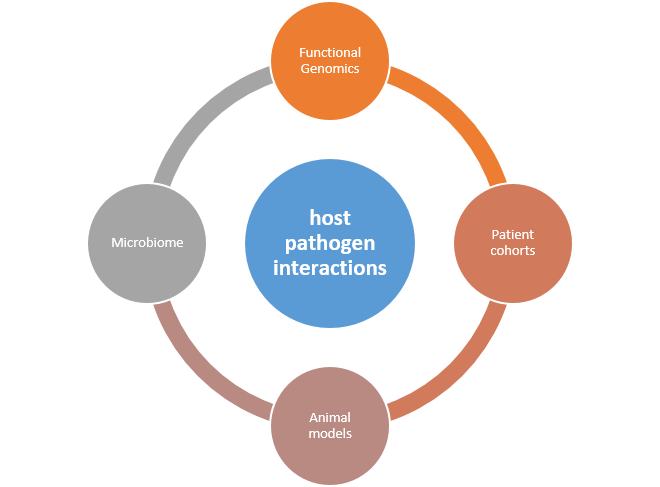 Our research program, which includes fundamental and translational aspects, is organized around 3 major axes:
Axis 1: Host-pathogens interactions in the lungs
Projects in this axis aim to decipher the role of cellular environment and of respiratory microbiota on the regulation of the functions of mucosal mononuclear phagocytes. We will use validated mice models with the goal to demonstrate the role of altered host-pathogens interactions in the susceptibility to pneumonia (COVID-19 or not), and to lung cancer.
Axis 2: Inflammatory state and its role in human pathophysiology
Projects in this axis aim to validate the role of cellular environment and of microbiota on mononuclear phagocytes in critically ill patient cohorts at risk of respiratory complications. Using high-throughput strategies (ChIP-seq and single cell RNA-seq, and omics apporaches), we will build clinico-biological scores by computational analysis to develop sub-phenotypes of inflammatory responses ,and associate thos sub-phenotypes with patient outcomes. In addition, we apply this approach to study immune signaling in transplantation rejection and psychosis related disorders.
Axis 3: Development of immunotherapies and precision medicine approaches
In the axis 3, capitalizing on knowledge of the emerging concept of the role of critical illness-indeced immunosuppression on infection outcomes, we will develop and validate new drugs to improve prevention and treatment of hospital-acquired pneumonia by restoring the immune competence of hospitalized patients. We will also develop means to reduce multidrug resistant organism intestinal colonization and bloodstream infection.
Selected publications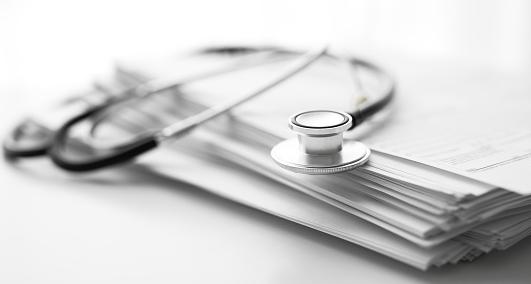 Monocyte signature associated with herpes simplex virus reactivation and neurological recovery after brain injury.
Am J Respir Crit Care Med
2022
Aug 1;206(3):295-310.
PMID: 35486851
Spatiotemporal adaptations of macrophage and dendritic cell development and function.
Annu Rev Immunol
2022
Apr 26;40:525-557.
PMID: 35130030
Distinct immunological signatures discriminate severe COVID-19 from non-SARS-CoV-2-driven critical pneumonia.
Immunity
2021
Jul 13;54(7):1578-1593.e5.
PMID: 34051147
Effect of dexamethasone on complications or all cause mortality after major non-cardiac surgery: multicentre, double blind, randomised controlled trial.
BMJ
2021
Jun 2;373:n1162.
PMID: 34078591
Alveolar macrophages are epigenetically altered after inflammation, leading to long-term lung immunoparalysis.
Nature Immunol
2020
, 21(6):636-648.
PMID: 32424365
Pathophysiological insights of the role of respiratory dysbiosis in hospital acquired pneumonia.
Lancet Respir Med
2019
7(8):710-720.
PMID: 31182406
Local modulation of antigen presenting cell development after resolution of pneumonia induces long-term susceptibility to secondary infections.
Immunity
2017
47(1):135-147.e5.
PMID: 28723546
Mis à jour le 22 September 2023 - Sarah BRUNEAU.