TRIP Transgenic Rats ImmunoPhenomic
TRIP platform has been created in 1996 and has ever since developed Knock-Out (KO) or Knock-In (KI) rat research models for all (academic or private labs, French or international companies…)
Gene or large genomic locus function analysis: Gene(s) KO
SNP studies: KI to induce mutation of interest
Cellular or protein tracking: reporter KI in frame with your marker protein
Protein or reporter gene overexpression: KI of your protein of interest or reporter under the control of ubiquitous promoter
Spatio-temporal control by conditional models
Human cells or tissues engraftment: immunodeficient models
To discuss your own project or if you are interested in our available research models, please contact
Ignacio Anegon
For a review on rat genome editing and rat models of immune genes and genetic diseases see Chenouard V, Remy S, Tesson L, Ménoret S, Ouisse LH, Cherifi Y, Anegon I.
Advances in Genome Editing and Application to the Generation of Genetically Modified Rat Models
Front Genet. 2021 Apr 20;12:615491. PMID: 33959146
Available research models
Reporter GFP rats (alive & cryoconserved)
Immunodeficient rats
Duchenne Muscular Dystrophy (DMD) disease rat model (alive & cryoconserved)
Larcher, T., Lafoux, A., Tesson, L., Remy, S., Thepenier, V., François, V., … Huchet, C. (2014). Characterization of dystrophin deficient rats: a new model for Duchenne muscular dystrophy. PloS One, 9(10), e110371.
Ouisse, Laure-Hélène, Séverine Remy, Aude Lafoux, Thibaut Larcher, Laurent Tesson, Vanessa Chenouard, Carole Guillonneau, et al. 2019. « Immunophenotype of a Rat Model of Duchenne's Disease and Demonstration of Improved Muscle Strength After Anti-CD45RC Antibody Treatment ». Frontiers in Immunology 10 (septembre): 2131.
Caudal, Dorian, Virginie François, Aude Lafoux, Mireille Ledevin, Ignacio Anegon, Caroline Le Guiner, Thibaut Larcher, et Corinne Huchet. 2020. « Characterization of brain dystrophins absence and impact in dystrophin-deficient Dmdmdx rat model ». PLoS ONE 15 (3).
Other reporter and conditional models are available in repositories and vendors
Reporter model list
Conditional model list
Contact information
Scientific Head:
Ignacio Anegon
Technical participants:
Aude Guiffes
Laurent Tesson
Laure-Hélène Ouisse
Séverine Ménoret
Séverine Rémy
Vanessa Quillaud-Chenouard
Ghenima Ahmil
Claire Usal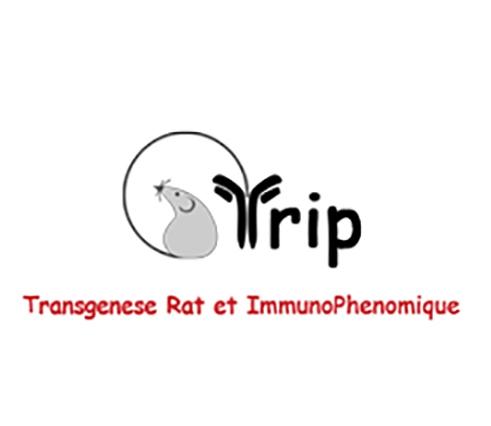 Mis à jour le 21 January 2022 par Alexandra GARCIA.